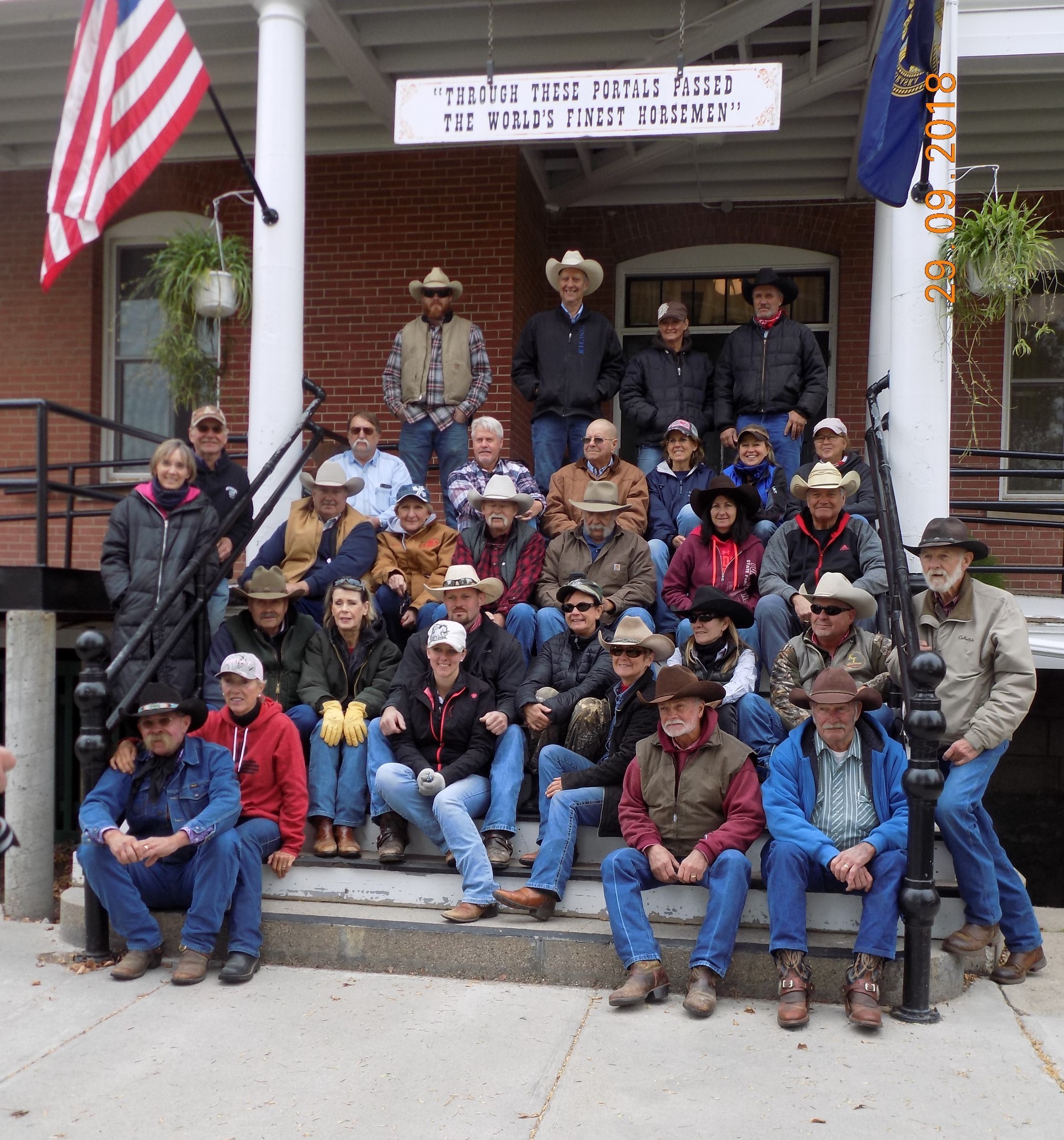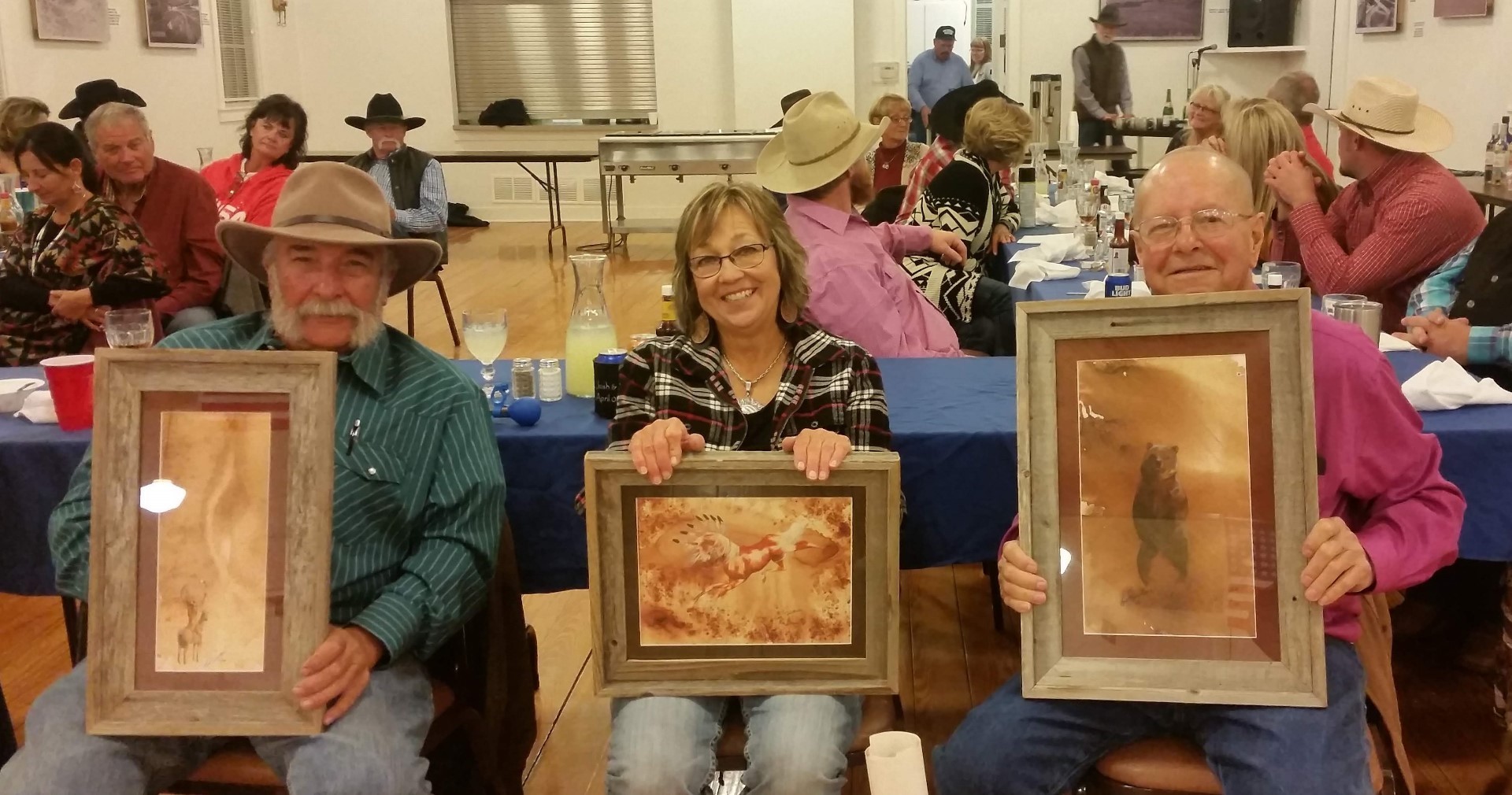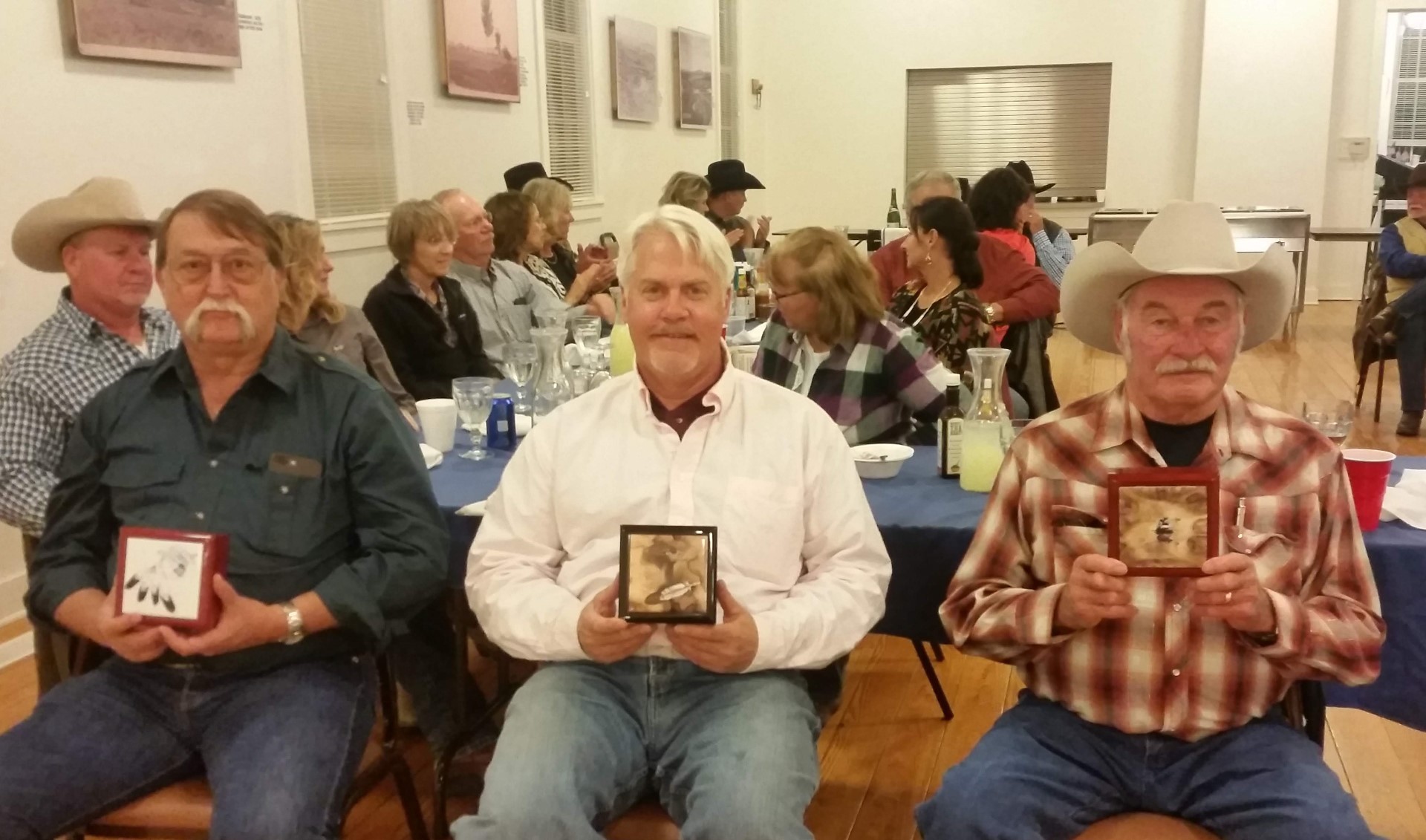 10 yr award Roger, Joyce and Moe celebrate perfect attendance and were recipients of a limited edition painting by Lakota Artist Lynn Bernett

9 yr awards went to Tim, Chuck and LeRoy who were recipients of ceramic boxes also done by Lakota Artist Lynn Bernett.
Our 10th Anniversary and another great year with the Historical Ride at Ft Robinson
CONGRATULATIONS...…..
WINNERS 2018 RIDING AWARDS
1ST PLACE WITH 229.5 HOURS -- TERRI ANDERSON
2ND PLACE WITH 131 HOURS -- DEBRA KUHN
3RD PLACE TIE WITH 96 HOURS KELLIE SODEN & JOYCE VANOSDALL
PRIZES WILL BE AWARDED AT THE MAY 18TH
AL BROCK RIDE
The 10th Anniversary Ride is in the books and despite a little inconvenience from Mother Nature everyone survived and had a great time. We made sure to tell folks that if they liked the Ft Historical Ride not to miss this one and now you know why...this was the last of the Ft Rob Historical Ride as per a three year old agreement with the Ft Robinson administration, However, we will be going back and the first of the new ride formats with dates are on the Events Page. Also click on the 2018 Ride tab for a slew of 2018 photos. Photo Credits to Roger Bergantzel, Jim Miller Becky Serres and Judi.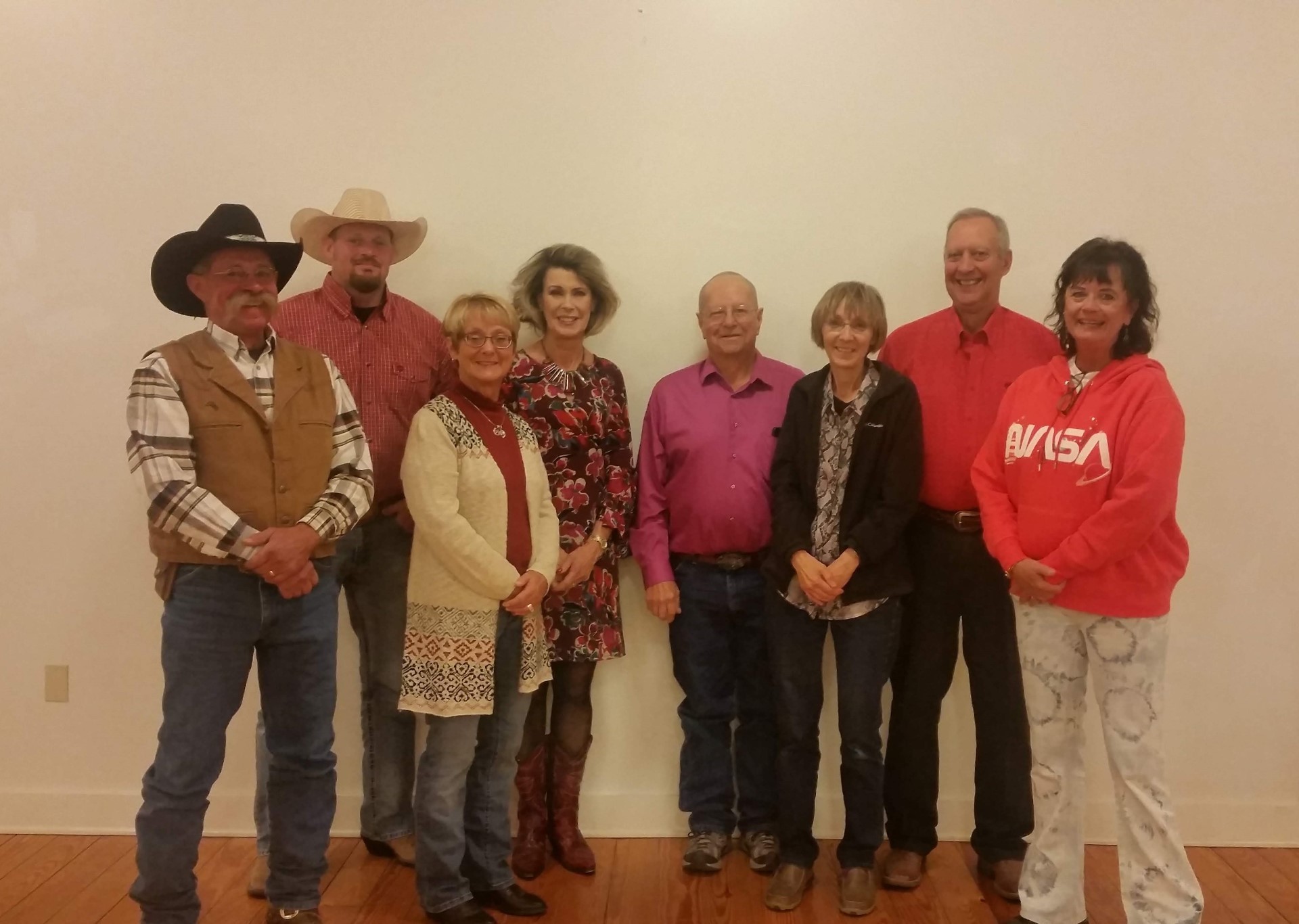 The Winning Team, who called themselves the "Downunders", of the 2018 Anniversary Historical Trivia contest, with a score of 100%. L-R Jim Newcomb, Team Capt Brandon Timmerman, Luella Cox, Eileen Young, Moe Myers, Gail Talbott. Jon Tonniges and Julia Karp. Each member of the team received a bucket full of goodies worth $100.00, including a pair of Wranglers from Youngs Western Wear, Safe Choice Horse Feed, Farnam fly spray , plus gifts from TSC and NQHA/AQHA.
Click on 2018 Ride tab for a slew of 2018 Ft Rob photos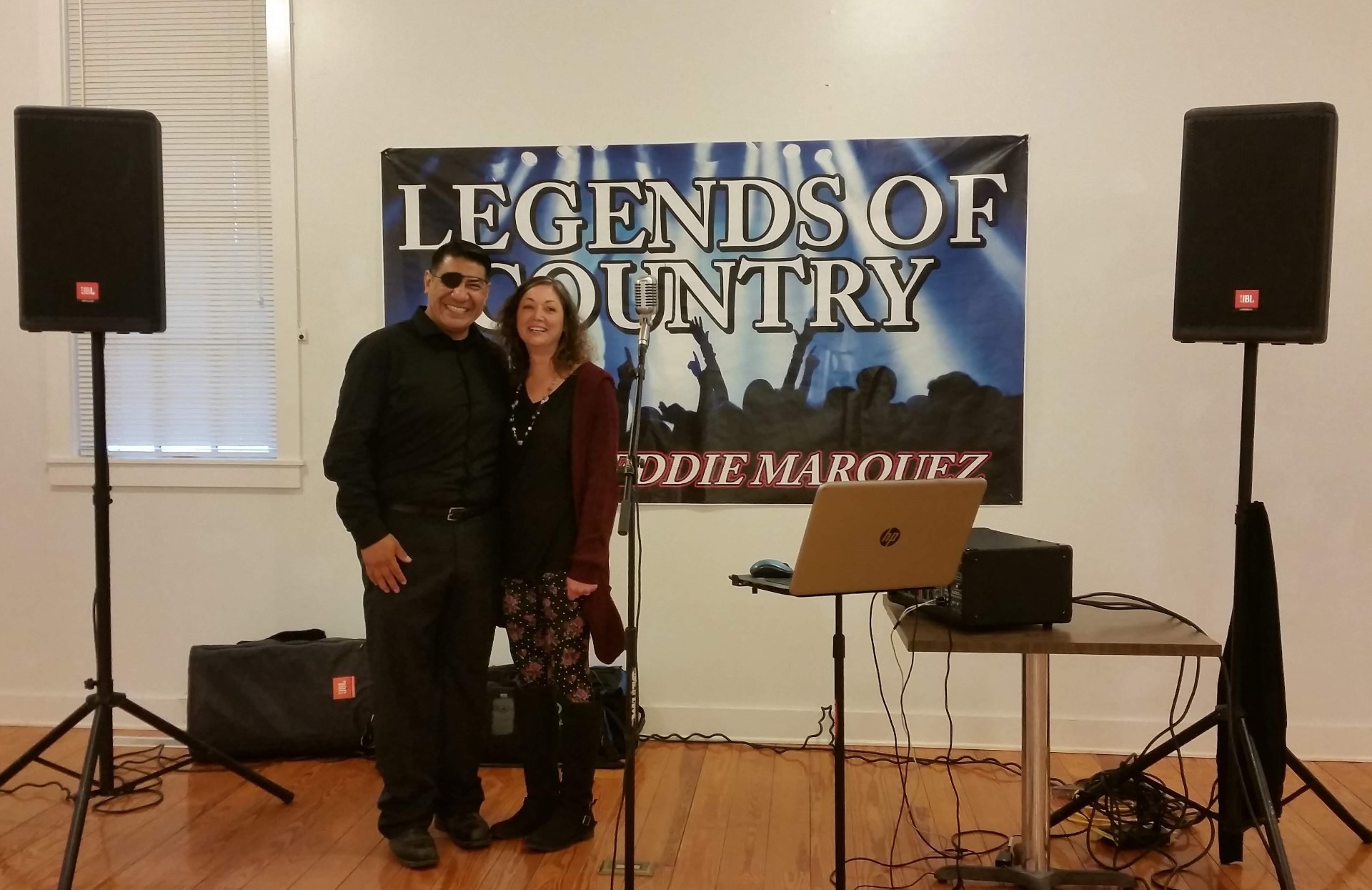 And then there was Friday Night with
Freddie Marquez